Town Hall on State Violence, Anti-Blackness and the Black Student Experience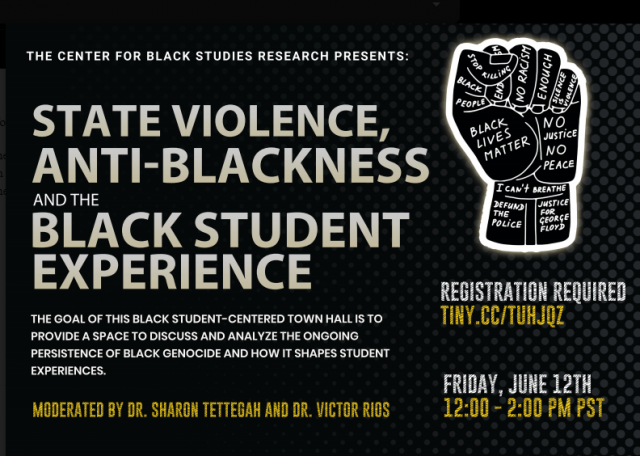 The goal of this Black student-centered Town Hall is to provide a space to discuss and analyze the ongoing persistence of black genocide and how it shapes student experiences.
The past few weeks have reached a new height in the contemporary movements for social justice and against anti-blackness and state sanctioned violence on Black people.  This Town Hall with Black UCSB students will provide the University community an opportunity to hear the voices of our students and develop action items for improving our support of Black students on campus, especially during the devastating times we live in.  Faculty members will participate in the Town Hall to ask students questions about their experiences and to learn from their powerful insight on how to improve teaching, mentoring, and learning at UCSB.
Moderators:
Dr. Sharon Tettegah and Dr. Victor Rios