Where Are They Now?
Dissertation Awardee Highlight: Monica Cornejo & Jenny Sperling
February 15, 2023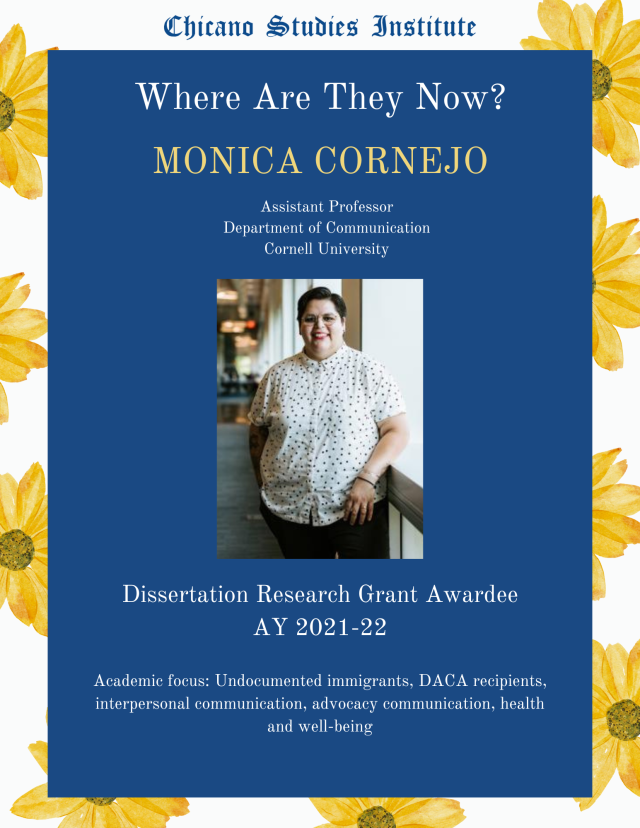 Before being appointed as an Assistant Professor at Cornell University, Dr. Monica Cornejo received a CSI dissertation award for her work on the structural barriers that undocumented immigrants face, and how those barriers shape communication strategies.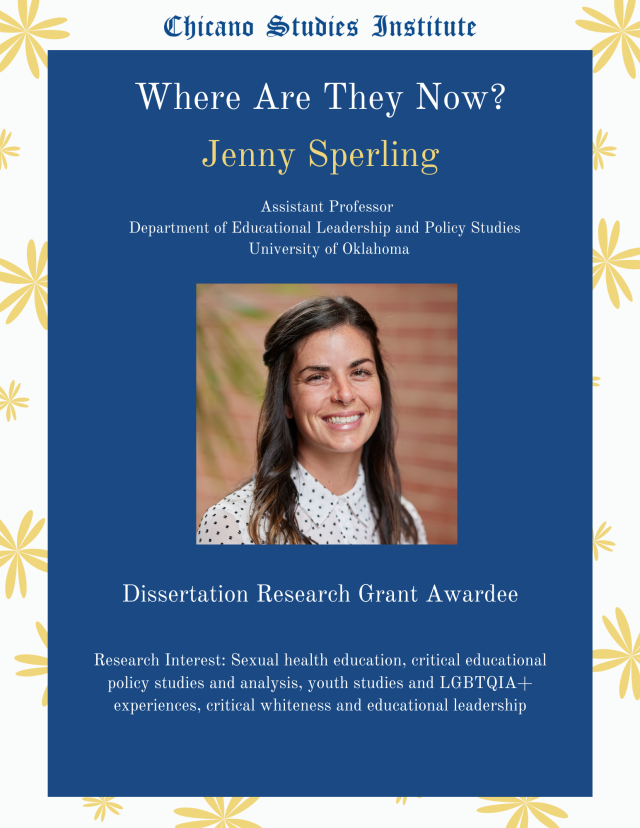 Jenny Sperling, now a Professor at University of Oklahoma, received support from CSI to complete her dissertation on Misrepresentation, mixed messaging, and missed opportunities: A critical queer ethnography of high school sex education curriculum and policy. The committee involved in this dissertation included Drs. Rebeca Mireles-Rios, Mary Bucholtz, and CSI Director Dolores Inés Casillas.