Prof. Casillas Awarded for Exceptional Mentorship
The Latin American Iberian Studies Program at UCSB recognized Prof. Casillas for her exceptional mentorship of students.
August 2, 2020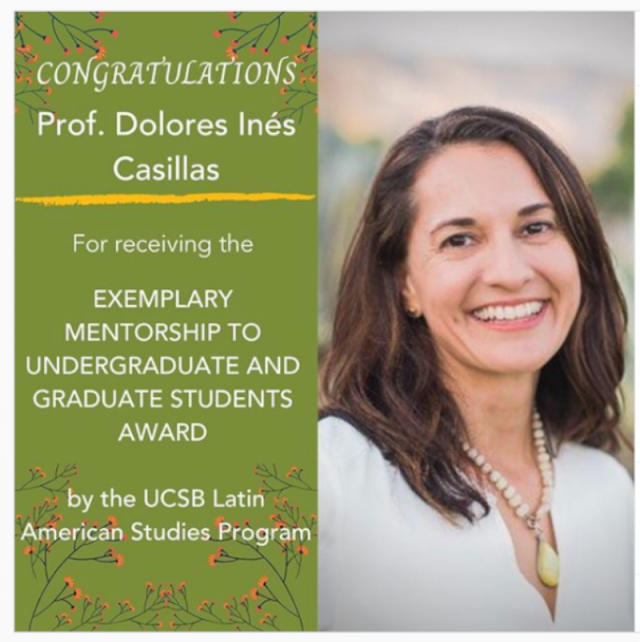 By vote of LAIS undergraduate and graduate students, CSI Advisory Committee member, Professor Dolores Inés Casillas (Chicana and Chicano Studies Department) received a 2019-20 award for Exemplary Mentorship to LAIS Graduate and Understraduate Students.
The CSI joins LAIS and CHST in offering our warm congratulations!